RECIPE
Grilled Chicken Pitta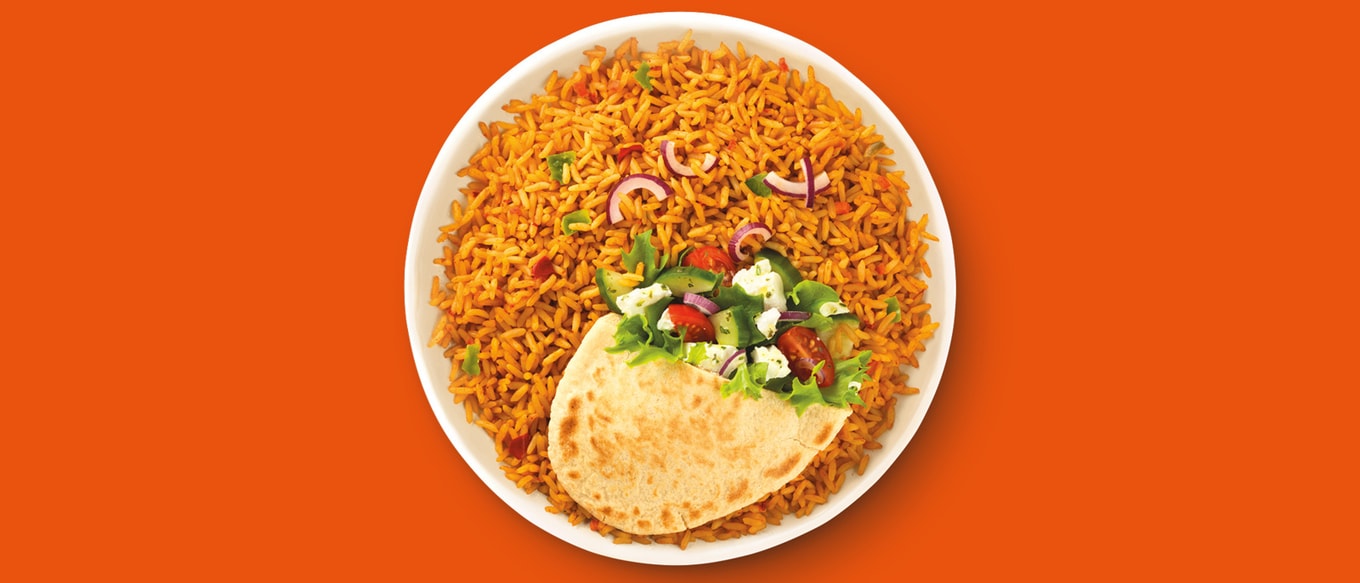 Succulent chicken pieces layered with salad and feta cheese, this pitta is great to have with dinner or even lunch!
INGREDIENTS
Ben's Original™ Mixed Pepper Microwave Rice 250g
1tbsp Sunflower Oil
1 Chicken Breast, sliced
1tsp Dried Oregano
1tsp Paprika
1 Garlic Clove, crushed
2 Pitta Breads
1 Little Gem Lettuce, chopped
Handful of Cherry Tomatoes, halved
½ a Red Onion, finely sliced
50g Feta, crumbled
INSTRUCTION
1

Add the chicken to a mixing bowl along with the oil, paprika, oregano and garlic. Mix to cover each piece of chicken and set aside for 15 minutes to marinade.

2

Place a griddle pan on a high heat and cook the chicken for 8-10 minutes, turning half way through. In the last few minutes of cooking, heat the Ben's Original™ rice according to pack instructions.

3

Construct the pitta: Cut the bread in half and open to make pockets. Firstly, add a layer of the Ben's Original™ rice followed by the grilled chicken. Top with the lettuce, tomatoes, red onion and feta. Repeat with all pitta pockets.
NUTRITION
Amount Per Serving
Carbohydrates (g) 72.7
Cholesterol(mg) 89
Dietary Fiber (g) 5.8
Energy (kJ) 2489
Protein (g) 39.3
Sugars (g) 7.2
Total Fat (g) 13.4
Saturated Fat (g) 4.9
Salt(g) 1.84
Sodium (mg) 736
Trans Fat(g) 0