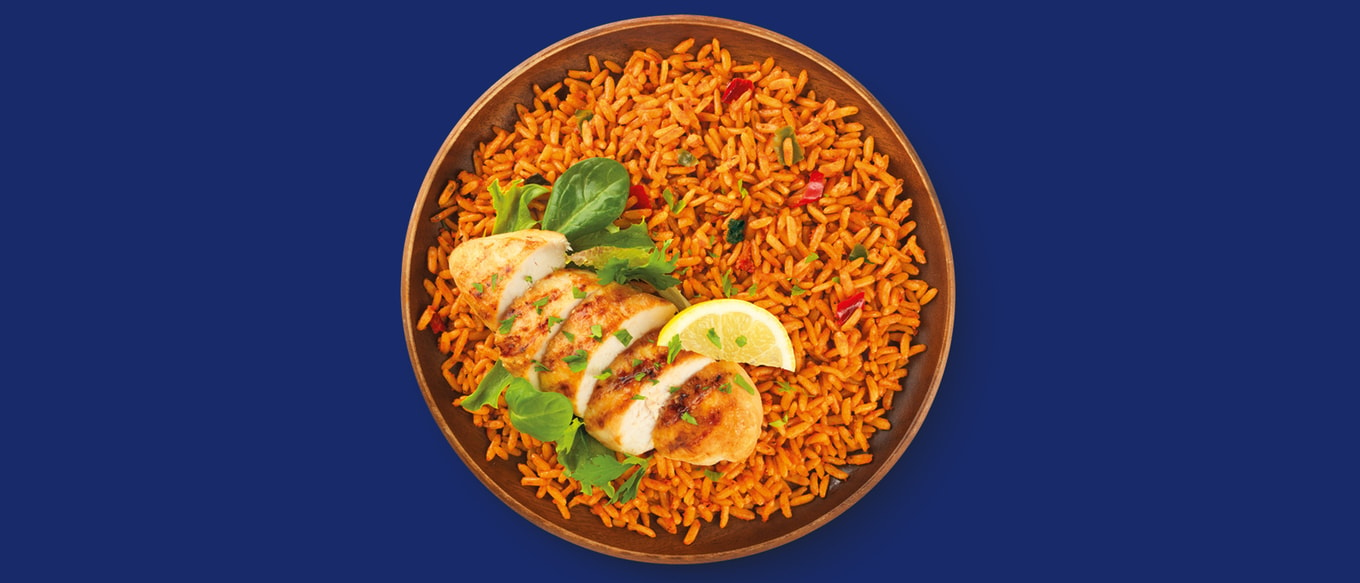 Grilled chicken breast is the perfect meal! Lean but tender meat matches with plenty of vegetables and salad items.
INGREDIENTS
Ben's Original™ Wholegrain Golden Vegetable Microwave Rice 250g
2tbsp Olive Oil
2 Chicken Breasts
1tsp Ground Cumin
1tsp Paprika
1tsp Dried Oregano
1 Lemon, sliced
Small handful of Parsley, chopped
INSTRUCTION
1

Place the chicken breasts between two pieces of greaseproof paper and flatten with a rolling pin until they are an even thickness. Then cover with the oil, cumin, paprika and dried oregano until fully coated.

2

Place a frying pan on a medium heat and add the chicken. Pan fry for 10-12 minutes until golden brown and cooked through, turning half way.

3

Cook the Ben's Original™ rice according to pack instructions and split between two plates. Slice the chicken breast and spread across the rice. Add lemon slices to the side of the plate and sprinkle parsley over the dish.
NUTRITION
Amount Per Serving
Carbohydrates (g) 36
Cholesterol(mg) 141
Dietary Fiber (g) 5.8
Energy (kJ) 2045
Protein (g) 54.2
Sugars (g) 3.3
Total Fat (g) 12.6
Saturated Fat (g) 2.6
Salt(g) 0.7
Sodium (mg) 280
Trans Fat(g) 0.1