RECIPE
Chicken Fried Rice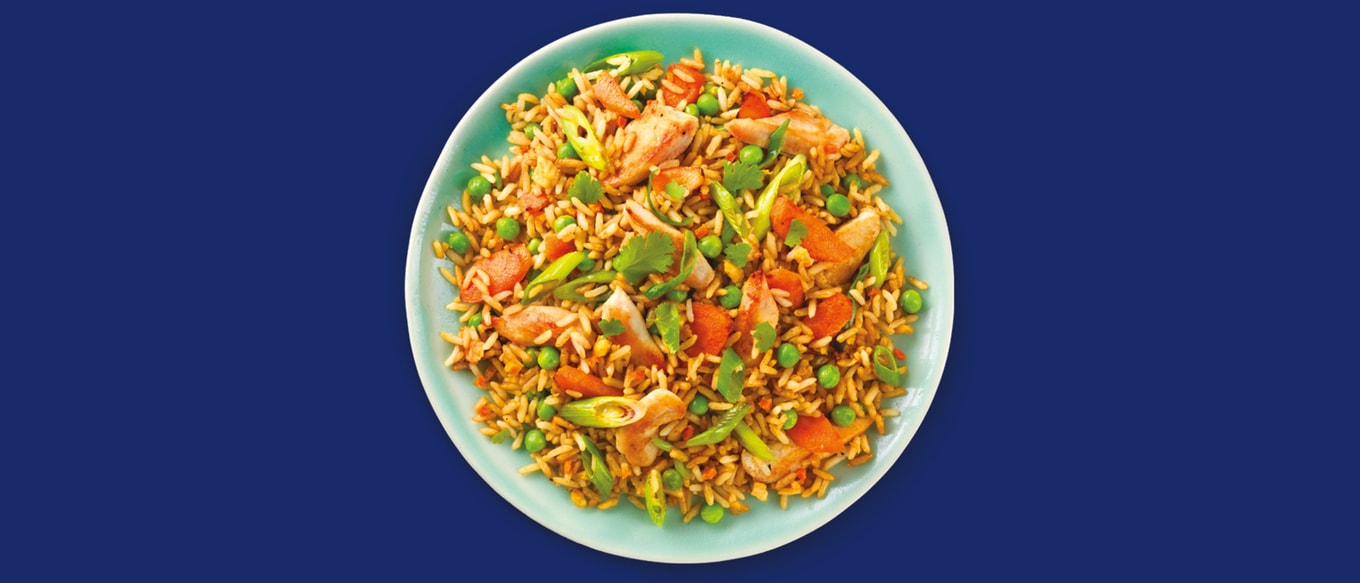 You won't miss your local takeaway with this quick and tasty stir fry. Ben's Original™ Egg Fried Rice makes dinner easy.
INGREDIENTS
Ben's Original™ Egg Fried Microwave Rice 250g
1tbsp Sunflower Oil
2 Chicken Breasts, chopped
1 Pepper, chopped
1 Carrot, chopped
50g Frozen Peas
2 Spring Onions, sliced
1tbsp Soy Sauce
1tbsp Sweet Chilli Sauce
INSTRUCTION
1

Heat the oil in a wok on a high heat. When hot, add the chicken breast and stir fry until golden. Add the peppers and carrots then stir fry until beginning to soften and the chicken is cooked through.

2

Add the frozen peas to the pan with 1tbsp water and cook until the water is evaporated. Add in the spring onions and Ben's Original™ rice, stirring constantly.

3

Stir the soy and sweet chilli sauce into the fried rice until coated. Serve immediately and top with spring onions and sliced chilli, if you like.
NUTRITION
Amount Per Serving
Carbohydrates (g) 41.3
Cholesterol (mg) 130
Dietary Fiber (g) 4.3
Energy (kJ) 2103
Protein (g) 51.6
Sugars (g) 5.7
Total Fat (g) 13.4
Saturated Fat (g) 0.9
Salt (g) 1.57
Sodium (mg) 628
Trans Fat (g) 0