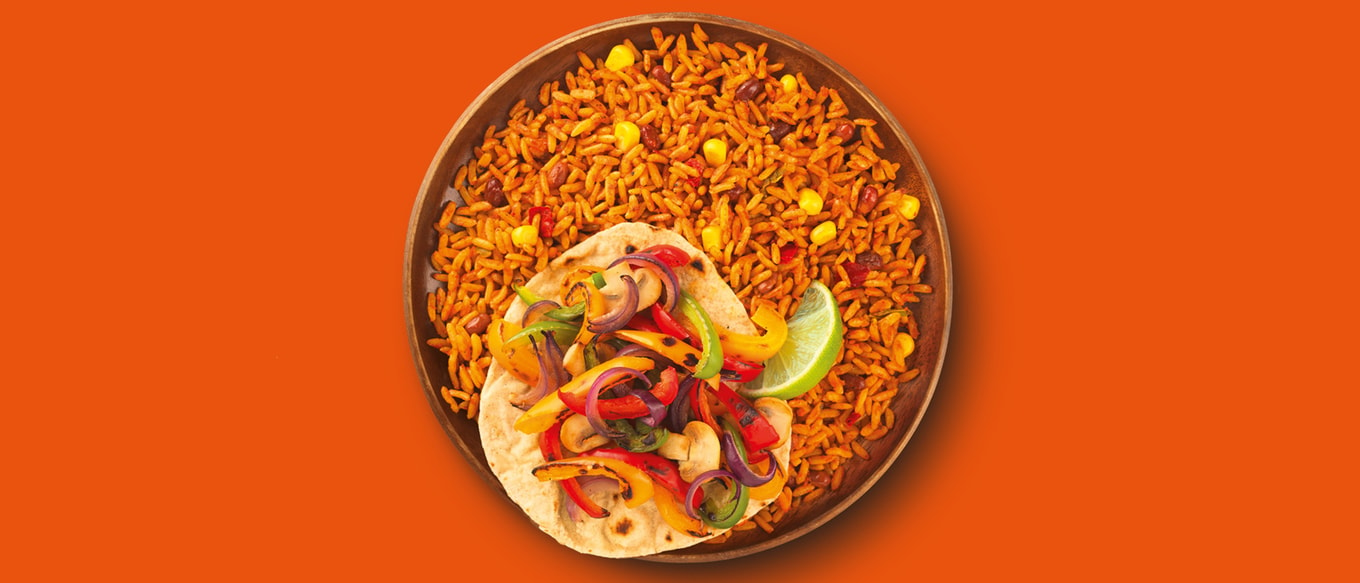 Cook these veg fajitas with your own spice mix and experiment different topping combinations. Perfect for lunch or dinner!
INGREDIENTS
Ben's Original™ Wholegrain Spicy Mexican Microwave Rice 250g
1tbsp Sunflower Oil
2 Peppers, sliced
1 Red Onion, sliced
100g Button Mushrooms, sliced
1tsp Paprika
1tsp Ground Coriander
1tsp Ground Cumin
2 Garlic Cloves, crushed
4 Tortilla Wraps
INSTRUCTION
1

Mix the vegetables together in a bowl with the oil and all herbs and spices. Place a frying pan or wok on a medium to high heat.

2

Stir fry the vegetables for 5-7 minutes, until starting to soften but the peppers still have a bite to them. Place the tortilla wraps in the microwave for 1 minute, followed by the Ben's Original™ rice pack and cook according to packet instructions.

3

The best way is to place everything in the middle of the table and let everyone build their own wraps with vegetables and rice. Extra salad and sauces can be added as you like!
NUTRITION
Amount Per Serving
Calories 654
Carbohydrates (g) 94.2
Cholesterol (mg) 0
Dietary Fiber (g) 11.1
Energy (kJ) 2747
Protein (g) 18.3
Sugars (g) 11.9
Total Fat (g) 20.1
Saturated Fat (g) 4.1
Salt (g) 2.07
Sodium (mg) 827
Trans Fat (g) 0