RECIPE
Mexican Style Chicken Pitta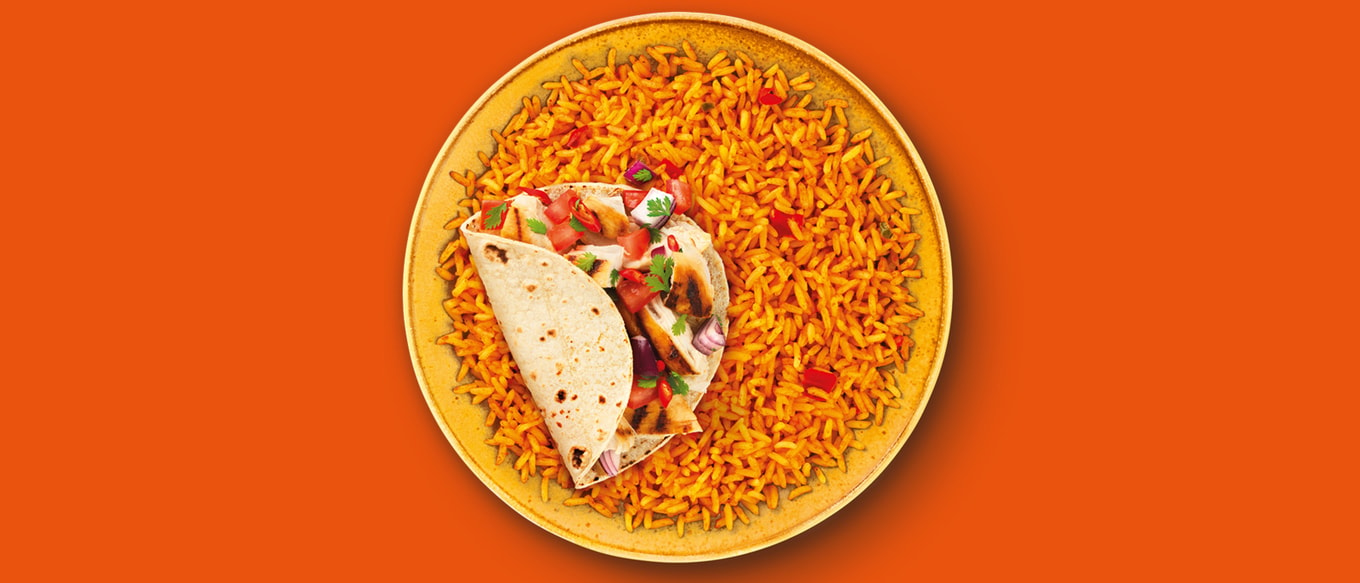 Super easy Mexican style chicken pitta that will fill you with flavour in no time and perfect for lunch too.
INGREDIENTS
Ben's Original™ Mexican Style Microwave Rice 250g
1tbsp Sunflower Oil
2 Chicken Breasts
½ tsp Paprika
½ tsp Dried Oregano
½ tsp Ground Cumin
¼ tsp Onion Powder
¼ tsp Garlic Powder
2 Tomatoes, seeds removed and chopped
1 small Red Onion, chopped
Small handful of Coriander, chopped
1 Avocado, stone removed and sliced
2 Pitta or Tortilla wraps
INSTRUCTION
1

Place the chicken breasts between two pieces of greaseproof paper and flatten with a rolling pin until they are an even thickness. Then cover with the oil along with all the dried spices and herbs.

2

Place a frying pan on a medium heat and add the chicken. Pan fry for 10-12 minutes until golden brown and cooked through, turning half way.

3

Mix together the tomato, onion and coriander with seasoning. Slice or chop the chicken into desired pieces and begin to construct your pitta with alternating layers of salad, avocado and chicken. The Ben's Original™ rice can be heated according to pack instructions and added to the pitta or served on the side.
NUTRITION
Amount Per Serving
Calories 566
Carbohydrates (g) 70
Cholesterol (mg) 94
Dietary Fiber (g) 7.1
Energy (kJ) 2388
Protein (g) 43.3
Sugars (g) 6.8
Total Fat (g) 11.2
Saturated Fat (g) 2.1
Salt (g) 1.14
Sodium (mg) 456
Trans Fat (g) 0