RECIPE
Chocolate & Chilli Bean Burrito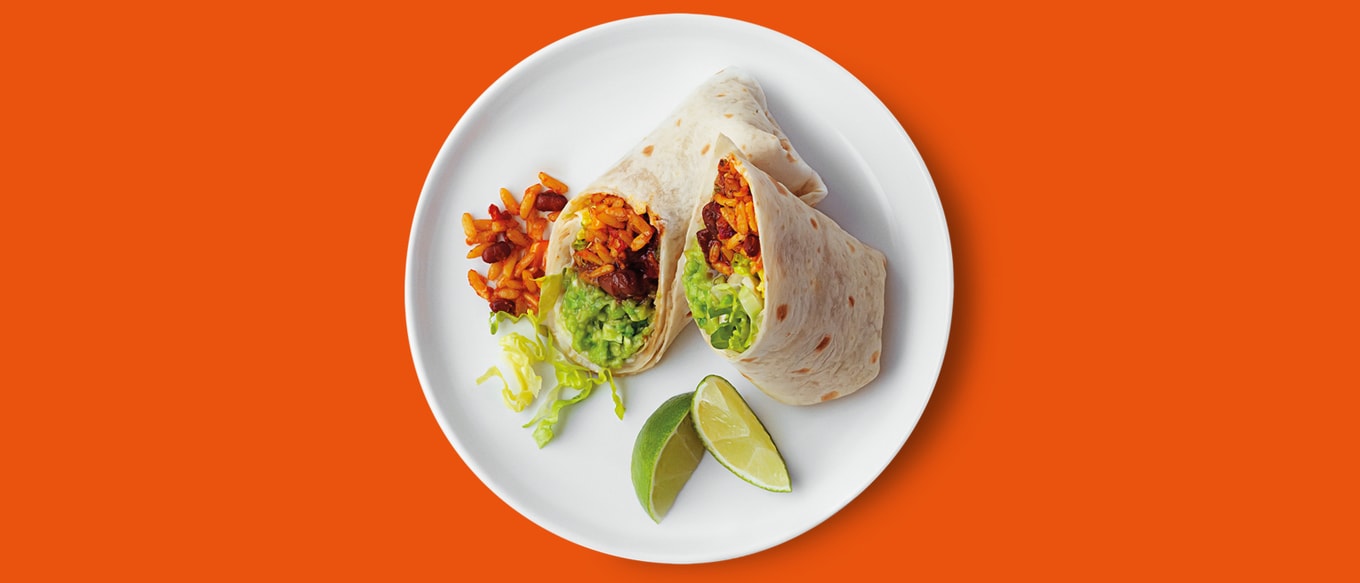 Feeling brave? This recipe is for the adventurous. A hint of dark chocolate brings out the best flavours in this burrito!
INGREDIENTS
Ben's Original™ Wholegrain Spicy Mexican Microwave Rice 250g
1 red onion (sliced)
4 squares dark chocolate
1 tin mixed chilli beans
1 avocado
½ lemon (juice)
20g mature cheddar cheese
1 baby gem lettuce (sliced)
8 soft tortilla wraps
INSTRUCTION
1

Drizzle olive oil into the frying pan, add the red onion and cook until translucent, add the tin of mixed chilli beans, then add a drop of water and simmer for 5 minutes.

2

Half the avocado and remove the stone and outer skin. Using a fork and small bowl mash the avocado so that it is just smooth, mix in the lemon juice and set aside.

3

Add the dark chocolate to the frying pan of mixed beans and incorporate well. Once melted take the pan off the heat. Squeeze the Ben's Original™ pouch to separate rice and cook according to pack instructions.

4

Spoon the Ben's Original™ Rice across the center of the tortilla wrap, top with the mixed chilli beans, a sprinkle of the cheddar cheese, a spoonful of guacamole and then finally the baby gem lettuce. Fold over one end and then roll the tortilla up tightly, serve and enjoy!
NUTRITION
Amount Per Serving
Added Sugar (g) 1.71
Dietary Fibre (g) 8.42
Energy (kCal) 954.91
Energy (kJ) 3992.37
Protein (g) 24.34
Saturated Fat (g) 12.71
Sodium (mg) 1582.54
Total Carbohydrate (g) 130.62
Total Fat (g) 34.84
Total Sugar (g) 10.88