RECIPE
Charred Vegetable Salad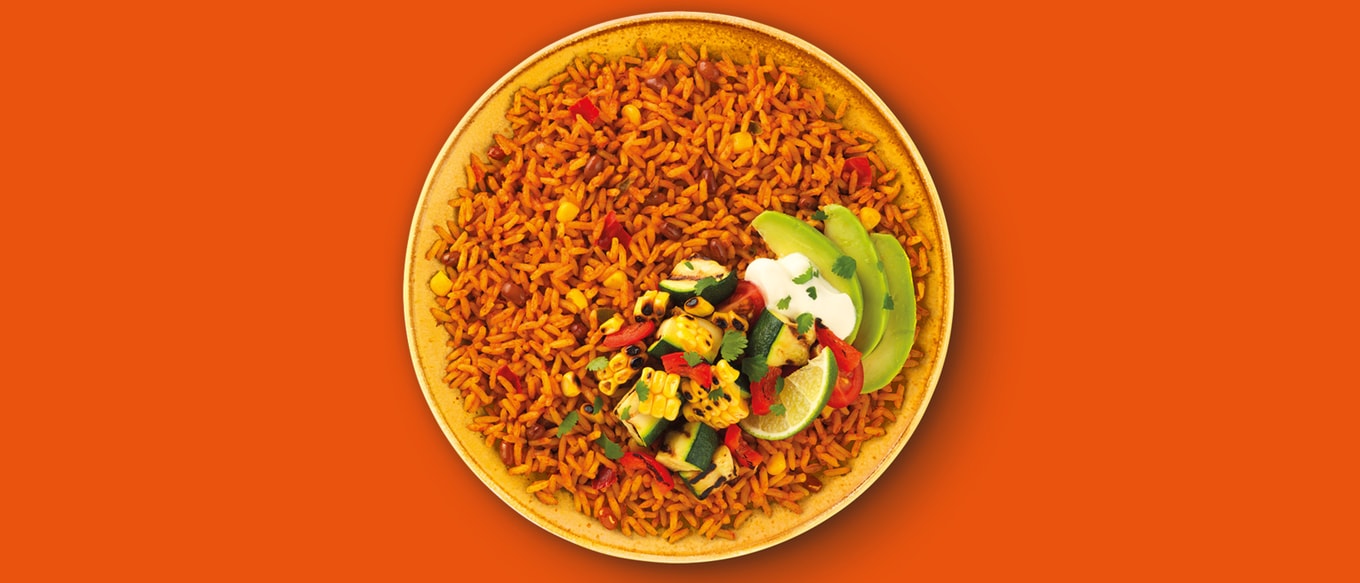 Add some colour and flavour to your week with this charred and crunchy salad. Vegetarian food doesn't have to be boring!
INGREDIENTS
Ben's Original™ Spicy Mexican Microwave Rice 250g
2tbsp Olive Oil
2 Corn on the Cob
1 Courgette, halved
1 Red Pepper, seeds removed and halved
Small handful of Coriander, roughly chopped
1 Lemon, zest and juice
1tsp Dijon Mustard
1tsp Caster Sugar
1 Avocado, stone removed and sliced
2tbsp Sour Cream
INSTRUCTION
1

Place a griddle pan on a high heat until smoking. Take 1tbsp of the oil and coat the corn, courgette and pepper well with seasoning. Place in the pan to char on all sides and the courgette and pepper become tender.

2

Remove the corn from the cob and roughly chop the courgette and pepper. Place the remaining oil, lime juice, mustard and caster sugar in a large bowl and mix to dissolve the sugar. Add the charred vegetables and coriander to the bowl and toss to cover.

3

Heat the Ben's Original™ rice according to pack instructions and separate between two plates. Top with the dressed salad and place the sliced avocado and dollop of sour cream to the side.
NUTRITION
Amount Per Serving
Calories 404
Carbohydrates (g) 50.2
Cholesterol (mg) 6
Dietary Fiber (g) 7.7
Energy (kJ) 1710
Protein (g) 10.1
Sugars (g) 9.1
Total Fat (g) 16.6
Saturated Fat (g) 3.3
Salt (g) 0.69
Sodium (mg) 274
Trans Fat (g) 0.1